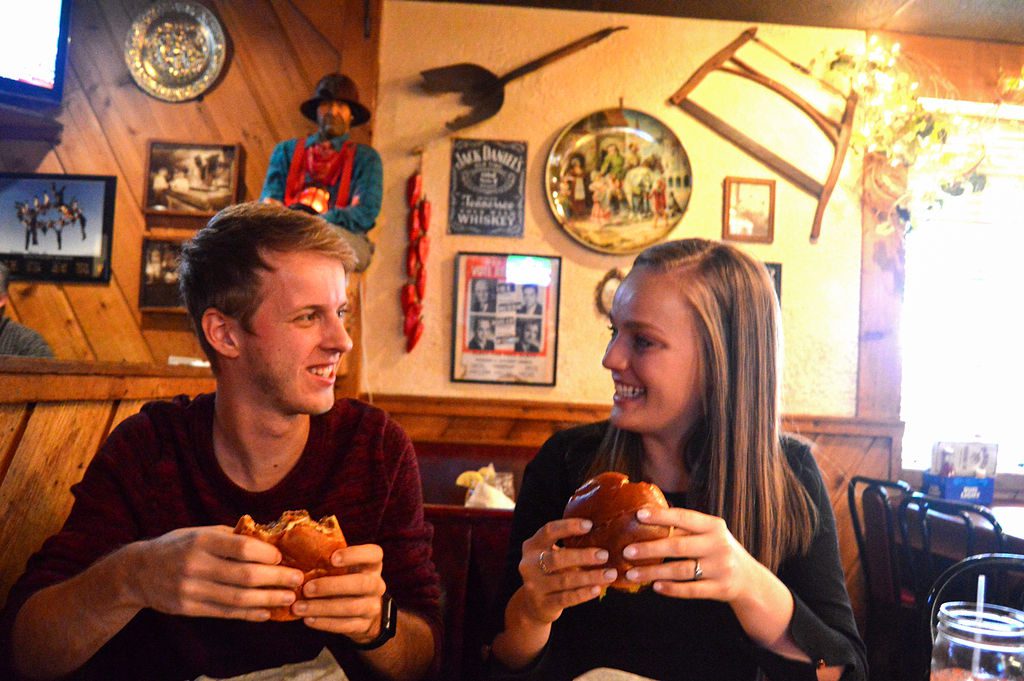 Locally owned and operated, the Dubuque Mining Co. has been a staple of casual dining and nightlife in Dubuque since April of 1977. The Mining Co. has consistently been voted best of Dubuque for our Burgers and Long Island Iced Teas at the annual Dubuque Best Fest  fundraising event with proceeds going to the Hospice of Dubuque.
Served in quart sized manson Jars,  the Dubuque Mining Co Offers many specialty drinks such as the Cave In, and Long Island Iced Teas. Customers love to come in to watch their favorite sporting events, all while enjoying a burger, soda, beer, or one of our famous specialty drinks.
Join us for our nightly happy hour 9:00-11:00 PM, as well as an after work happy hour on Fridays from 4:00-5:30 PM with drink specials and select $5.50 appetizers.
Check out our menu and come in to enjoy a delicious meal or specialty drink, where we have been front entrance of Kennedy Mall, 555 JFK Rd. , Since 1977.
Hope to see you soon.